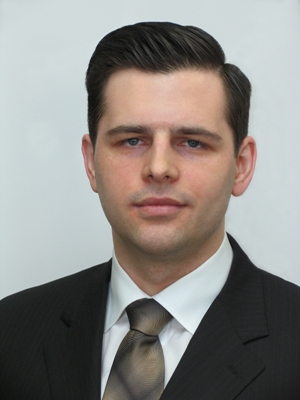 Logvinenko Mikhail,

Managing Partner

Degree from the Moscow State Law Academy.
Speciality – corporate law, securities, investments, mergers and acquisitions, reorganizations, restructuring, liquidation and property protection.
M. V. Logvinenko started his carrier with the PARTAD Infrastructure Institute and the Registrar society "STATUS" Joint-Stock Company later becoming a Leading Legal Expert of the Razgulay-UKRROS Group.
In 2002 M. V. Logvinenko, acting as one of the partners, created the Alpiyskiy Veter Consulting Group. However as soon as in October 2003 Logvinenko took his decision to create the Corporate Lawyer.
M. V. Logvinenko is the author of numerous scientific articles and interviews on topical corporate law issues and other legal and related issues. His articles are published in the Arbitrazhnaya Praktika (Arbitrage practice) and Praktycheskiy Bukhgalterskiy Uchet (Practical accounting) magazines, Ekonomika i Zhyzn (Economy and life) newspaper as well as on the www.lin.ru website (Legislation and Investments). M. V. Logvinenko participates in TV and radio programs and is often interviewed by business publications such as Vedomosti, RBK TV channel and CITI FM Radio Station.
In 2008 M. V. Logvinenko was nominated for the Leading Lawyers of Russia Professional Biographies Encyclopedia by the Kto Est Kto (Who is who) Publishing House.